Damita Shanklin the founder and publisher of Ujima Magazine. UJIMA is an online magazine that focuses on the Black community in Austin, Texas. Ujima has served the community for six years. Our purpose it to tell stories of the "everyday hero" who can then inspire others.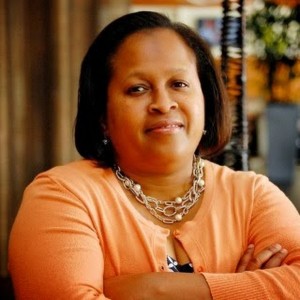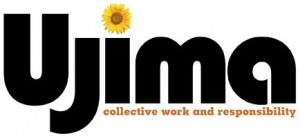 GREETINGS!
You have such a heart for people. I am not surprised that you are doing exactly what you do! So let's get started…
What was the impetus for starting UJIMA magazine?
My background is in Social Work. I did casework for 17 years. I came to a point where I wanted to do something different. At the time, I was given the opportunity to work for the NOKOA Newspaper and that is where I discovered I liked writing stories about people and what they were doing. After looking at the magazines available, I noticed there was not a magazine that highlighted the Black community and there was not a magazine that had a Black person on the cover every month. I wanted to share stories of people doing positive things and making a difference. I want our society to know that we, as a Black community, have dreams, we are educated, we have fun , but most of all I wanted Austin and the surrounding communities to see the positive gifts we share that make up the community we live in. We have something to give and my goal is to inform people about those gifts and dreams.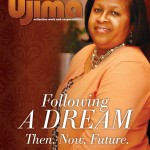 Who should read/subscribe to UJIMA magazine? How can they benefit from it?
When I started the magazine, I wanted it to be a place for our Black community to learn about each other, get ideas and know about people who make the community grow and flourish. I still want that. But I now want the magazine to reach anyone interested in people and what is happening in the Black community. The benefit of reading or subscribing to Ujima is you always learn something new about someone in our community as well as resource information that may be beneficial to you or your family. Ujima also has many voices from writers who speak about certain issues that surround our communities. These issues range from technology, finding your passion, beauty, self-reflection, entertainment and more.
How have you seen the industry change in the last few years? How have you adapted?
Publishing and media has changed over the last years in general. Many well known magazine have stopped printing and have moved to the online world. I can't tell you all the stories of how Ujima has adapted and continues to adapt to the changes. Ujima was a printed magazine until April of 2014.   This was a very difficult decision but it had to be made. We are now online and I am very happy with how well Ujima is doing. Our readership has grown tremendously as well as our hits to the site. But we still work hard at following our mission and make sure we provide good information and introduce people that continue to make an impact in our community.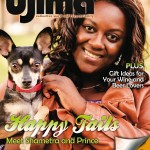 Success comes in cycles, when you are experiencing a down cycle or challenge, what steps do you take to get through it?
To get through difficult times I pray. I then look at the issue and decide what my options are to move ahead. I speak with my team and then make a final decision as to how I will proceed. I like to really take time to make a plan and move forward. But what gets me through is I know I can't give up. It is not an option for me to allow Ujima Magazine to disappear. People think that if you aren't making a lot of money or being seen, you are not doing anything valuable. I believe you can't give up because it is not what other people feel you should be doing or what they feel is success. You have to continue to do what works for you and if you feel you are contributing to this world and making a positive difference it is success to me. Always do what feels right to you because you will not be happy living up to someone else's idea of what should and should not be. (Ok, I'm off my soapbox now)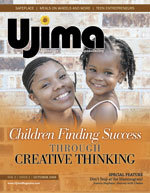 What do you consider your most significant accomplishment?
  My biggest accomplishment is having a magazine that has been      around for six years and making it work.
What advice would you give to someone who wants to start a magazine like    UJIMA?
I don't know about advice, because I started this magazine without any training just the love of writing and people. But I will say if you do decide to do a magazine or any type of business don't ever give up on that dream. If you have to start small and grow, do just that. People will get into your head but always go with your gut and surround yourself with people who support you because the negativity will bring you down. Live your dream. Be your dream.What's next for UJIMA?
The plans for Ujima is to continue our online presence and make it the best online magazine it can be. We will start taping our Ujima TV again soon and I will also begin doing my podcast in the near future. So look for those things in the future. Ujima will remain a positive presence in the community and ensure we tell stories that are positive, inspirational and impactful.
Contact info:
Ujima Magazine — https://ujimamagazine.wordpress.com/
Facebook.com/UjimaMagazine
Twitter  @UjimaMagazine
My email is Damita@Ujimamagazine.com
I appreciate this opportunity to let you know about Ujima Magazine. I hope you visit our site and join in our conversation.