DON'T CALL ME BROTHER!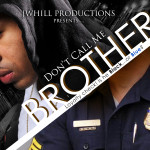 PICKING UP THE PIECES
Newly divorced and confused sixty-year-old Lucy, career challenged, middle-aged Alexis and Macie, a young mother, recently widowed are each fighting to regain some semblance of normal life. Through their journey of joy, pain, laughter and tears they create a bond that redefines family, friendship and community.
BRUISED BUT NOT BROKEN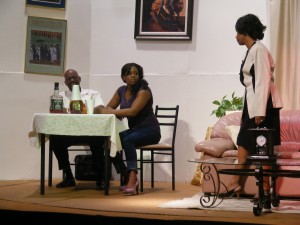 Sharon Moore has the respect of her family, church, co-workers and community. She's spent her life sacrificing for others. Caring for her mother and now after her death, her ailing father all the while working tirelessly in her church and community. In contrast to her wild often absent younger sister, Lisa who has decided to come home. In the midst of trying to maintain a serene home for her father she is accused of having an adulterous affair with the husband of her best friend…by the husband. Shunned and hurt by the very people who've held her in high esteem she leaves the church. Can she recover and come out fighting to regain her dignity and respect?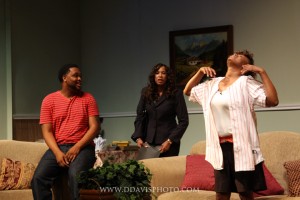 DEALING WITH DADDY'S DEVILS
Lloyd Butler is dead, bringing an abrupt end to the public  pretense of  his perfect family. His death may  have ended the  actual emotional and physical abuse but the residual effects  of the abuse are now  surfacing in each child in self-  destructive and explosive ways. Forced to deal with the  reality of their  past, each will need to find his or her own way  of Dealing with Daddy's Devils…
GOD ALLOWS YOU TURNS


The Hammond's family history is deeply rooted in community. However, the current generation of Hammonds are more concerned with their present than their past. -Odessa, Claudette, Marvin and Natalie are each fighting internal battles with external consequences. Odessa's attempts to preserve the family and their history may very well tear it apart. Self-absorbed socialite Claudette's goal is a life prestige and money. Marvin holds on to pain of his past. Natalie, a recovering drug addict is doing the right thing for the wrong reason. Is the choice between legacy and love?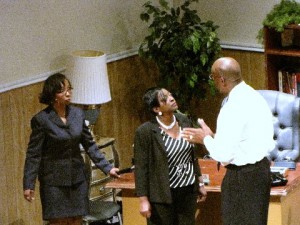 IT'S NOT ABOUT YOU
No one anticipates the fireworks that are ignited when Pastor  Henderson asks go-getter Sonya Majors  to replace the meek Miriam Adams on the convention  committee. All is well until Miriam  returns claiming her  position. It divides the congregation. His growing marital  woes and the  unexpected homecoming of a  family member results in a  free for all with every man, woman and child for themselves  and nobody for the Lord!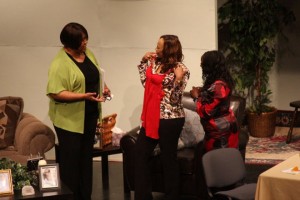 THE BEST LESSON
The award winning play about Donna Lewis, a divorced  mother of a teen-age daughter and educator  who is kicking  and screaming her way through middle age! Trying to  balance raising a daughter, who  can pass for her sister, with  strong Christian values while trying to prove to her ex-  husband and herself  that she is a sexy desirable woman may  prove costly. But then what do you do when you're too old to  be young but you're too young to be old?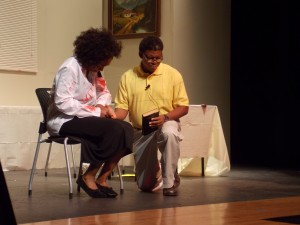 THE SILENT CITY
By all outward appearances, First Lady Kari Bradford is living large. Married to Dr. Jameson Bradford,  III, a prominent pastor and budding political candidate. It looks like she has it all. However, Kari is  living a lie. Exposing the truth will destroy her marriage, ruin her husband's political aspirations and  tarnish the reputation of the City of Praise, the church she loves. With her life and her sanity at stake,  can she find a way to save them both?
COURAGE THE HARD WAY -BULLYING AWARENESS YOUTH PLAYS
COUNTING THE COSTS
WHAT IS A FRIEND?
CHOICES AND CONSEQUENCES (COURAGE)
NOT YOUR FRIEND ANYMORE
NEW GAME (PLAYGROUND)