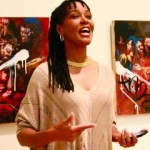 Carla Nickerson inhales oxygen and exhales energy!!! Always on the go, I'm glad she took a moment to share with us!
2015 has been a very busy year for Carla…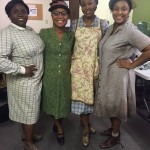 Carla with St. Edward's University drama students in To Kill a MockingBird Nov. 2015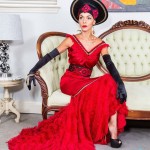 (Griot Style) Designed this dress and hat for the cover of Occhio Appela Magazine, October 2015 issue

Carla in Satchel Paige & Kansas City Swing at Austin Playhouse (Feb/Mar)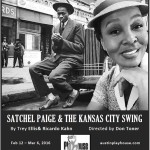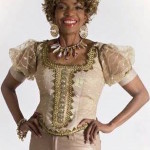 Carla's (Griot Style) design for Melba Moore's Listening Debut Party
You move seamlessly from acting to singing to painting to fashion. Are your skills in these various areas natural or nurtured talent?
I think "seamlessly" is very generous. I don't really give either art form the focus I'd like to. Visual art is the discipline that comes most easily followed by acting, fashion design and singing, in that order. I have to work hardest at singing.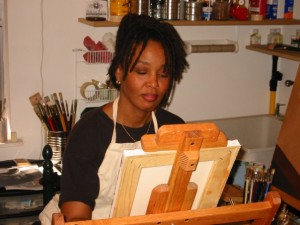 Looking at the difficult task of developing a sustainable career in the Arts, how have you managed to maintain your artistic level of excellence?
Austin is touted as some creative Mecca, but few Artists here earn a living wage by solely creating their own art. The hype is so persistent that I routinely have people say to me: "Hey, I'vm thinking about doing what you do (painting, acting, designing). I need contact info for people who hire you and when can I come check out how you do it?"
I get to create to my own level of standards by having a "day" job and working autonomously other than theatre/film. I love Austin, but no longer attempt to cultivate a market for my work in this town beyond (for the time being) performance.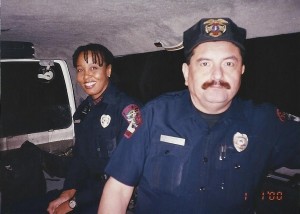 You have a very interesting background, can you tell  our readers what your previous career was? How  did you transition from that to what you do now?  How has it helped?
That question is usually comes when people hear about my career as a police officer. I was a sworn peace officer in Austin for seven years patrolling the streets and helping people in various ways including taking them to jail. The real 'transition' was going from Artist to cop–it took everyone by surprise and I can't easily explain why I was so drawn to that line of work. Likewise, having been an actress and portrait artist made me a better cop. There were countless times when my well-honed observation skills saved the day and maybe my life a few times. I never drew my gun, never had a fight–other than ducking a fist once–in all those years. It also helped me tremendously working undercover sting assignments.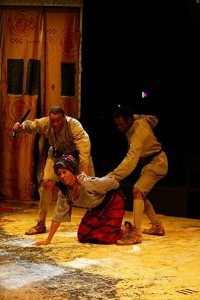 You are an equity actor. Can you explain to our readers what being an equity actor means? Its benefits and its challenges?
It means that you work for (at least a semblance of) a living wage and that you pay into a pension fund and earn social security and health insurance; it protects you from having to work overtime without pay; It also means especially in Texas that the roles are few and far between. I don't recommend it in Austin until you're WELL seasoned and not needing to accumulate more experience. I worked free and for very little for decades before joining equity. I'm comfortable with being labeled difficult to afford.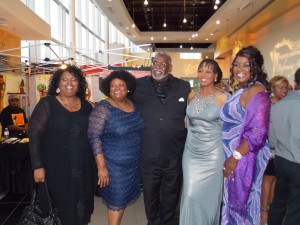 You have won multiple awards for your talent. In deciding what roles to accept what do you consider the most important detail?
There's not just one. Who's producing it? What's the storyline? Will it fit into my current time constraints? Is it something new, capable of stretching me into unexplored territory?
You currently hold the position of Program Coordinator at the City Of Austin's Office of Arts & Cultural Resources. How do you manage to so many different projects/businesses and maintain a ˜day job?'
I'll answer that if I ever figure it out. It can be difficult, but what a rewarding burden to bear!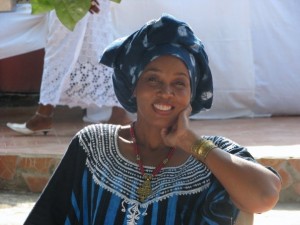 What would you consider your dream role?
One that required me to travel to Cuba or Ghana/Anywhere in Africa or Asia. Short of that, my dream role is always the next one.
 What is next for Carla Nickerson in 2015?
I'm excited about playing the lead role in The Story of Six Tusks, a feature film being shot this summer. Besides that, have a book illustration project that will continue at least another three months, and I'm in talks about a small role in a film being shot this fall. I'll also be working in behind-the-scenes roles with Spectrum Theatre Company, which I co-founded.