Austin area Playwright wins Atlanta Black Theatre Festival award for her Black Lives Matter themed play!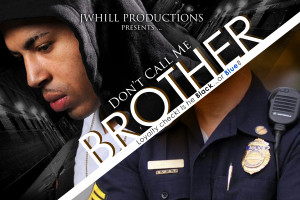 Multiple-award winning playwright Jeanette Hill has garnered another award. This time for the Festival Favorite Award Best Reader's Theatre Series for her black lives matter themed play, 'Don't Call Me Brother!' at the 2015 Atlanta Black Theatre Festival (ABTF) held at the historic Morehouse College from October 8th through the 11th.
Jeanette Hill is the founder and executive director of JWHill Productions LLC, a creative arts organization. JWHill Productions LLC uses the stage to tell original stories depicting the resilience of the African American people, spirit and culture. This is Ms. Hill's fourth award in the last three years for her plays.
The Atlanta Black Theatre Festival is fast becoming one of the premier outlets for quality black theater for audiences, actors and playwrights across the nation. In its fourth year, guided by executive director, Toni Simmons Henson, it continues to grow in both numbers and quality of productions. The 2015 Atlanta Black Theatre Festival received submissions from forty-two states and two countries.
Ms. Hill was honored to have AspireTV, whose principal owner is Ervin 'Magic' Johnson as the presenting sponsor for her staged reading and panel discussion. The play's theme resonated with AspireTV because of its timely and relevant subject matter. ASPiRE is dedicated to deliver enlightening and entertaining programming to African-American families that reflect positive images of the African-American community.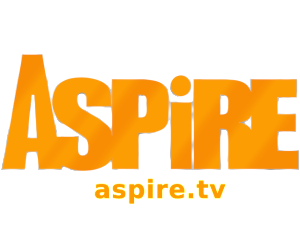 The staged reading was followed by an informative panel discussion, 'The Conversation We Need to Have'. The panelists included -National Order of Black Law Enforcement (NOBLE) member Rafiq Ahmad, Special Agent in Charge of the Department of Labor, Office of the Inspector General Atlanta Regional Office; Timothy Tukes, a junior at Morehouse College and a 2015 All-Star Student Ambassador for the White House Initiative on HBCUs; Andre Minkins, Associate Professor at Winston-Salem State University; Reemo Rod, actor, co-owner of 3511 Media; Trebor Randle, Special Agent in Charge Georgia Bureau of Investigation-Child Fatality Review Unit and playwright Jeanette Hill. Clark Atlanta University instructor Eric J. Little, actor, director and writer moderated the panel.
Don't Call Me Brother! addresses the impact of current events on individuals who carry the dual citizenship of being African American and working in law enforcement.
'Don't Call Me Brother!' is the story of recently promoted Assistant Police Chief Andrew Merritt, whose close ties to the police force and to the black community come into question with the suspicious death of a black youth by a police officer, he is at a crossroad. Where is his loyalty? Each side wonders if they can trust him? More importantly, who can he trust?
It takes an amazing group of talented actors to bring a story to life and the 'Brother' cast did just that!
Derrell Lester, Eddie Oliver, Curt Keller Williams, Schelle Purcell, Tiffany Roberts (director), Kelvin Rowe, Noah Artis and Stephanie J. Williams.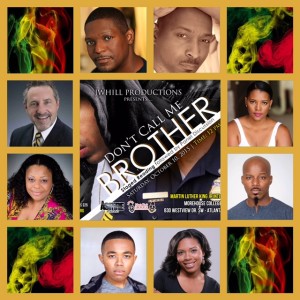 Testimonials!
What people are saying about 'Don't Call Me Brother!:
"This play captures exactly both the internal and external challenges that African Americans in executive law enforcement positions live with everyday. "
     Patrick Ockletree, Assistant Chief, Austin Police Department
"Especially enjoyed the way the family dynamic was shown in the play. We seldom think about the impact these situations have on police officers of color. "
         Earline Carter
This play should be seen in every major city in the United States!
Steve Savage, KAXI-FM Community Radio Station Manager
"Don't Call Me Brother! is a voice carrying a message that some may have missed. It encourages us all to think critically about our role in creating the change we want to see in our community."
Charles Robinson, Director Travis County Adult Probation
Jeanette Hill can be contacted at jwhill@jwhillproductions.com
www.jwhillproductions.com