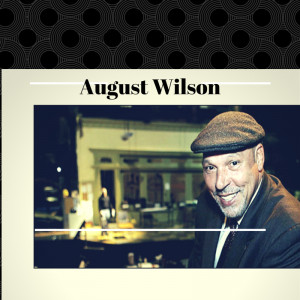 Two Trains Running!! Wow! I wish I could have attended this production!! I love all things August Wilson. His themes, settings, stories and those characters who become  friends and neighbors for that short time on the stage! Most are set in Pittsburgh, though it could be any urban setting-Cleveland, Houston, LA, New York, Memphis or Chicago…the soul of his works and the voices ring true.
August Wilson did what no other playwright had done. He wrote ten plays in ten year cycles that took place in the same setting (Pittsburgh) and used the same people/neighborhood residents.
In historical order:
1904 – Gem of the Ocean
1911 – Joe Turner's Come and Gone
1927 – Ma Rainey's Black Bottom
1936 – The Piano Lesson
1948 – Seven Guitars
1957 – Fences
1969 – Two Trains Running
1977 – Jitney
1985 – King Hedley II
1997 – Radio Golf
Amazing!
I think you'll enjoy NewCity Stage's review of the Goodman Theatre's current production of Wilson's 'Two Trains Running':
http://newcitystage.com/2015/03/20/review-two-trains-runninggoodman-theatre/