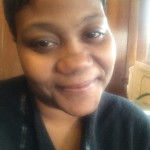 About Melissa Talbot:
            If you're sitting in a room next to her, you may not even know that she's there. Melissa Talbot, director and producer, lets her work speak for her. Her dual role as director and producer of Switchplay TV yielded the highest ratings for independent shows on the WB (now known as The CW Network). From that, she successfully birthed a gut-wrenching live comedy television show, Switchplay Live. Her work with world-renowned playwright and producer Angela Dunlap not only gained her local and regional recognition, but national exposure. Clientele, cast members and confidants know that Melissa Talbot is not going to give 100 percent—she's giving 110.
Working with celebrities from across the nation in productions such as He Said, She Said and Cheaters opened many doors of opportunity for Talbot to hone her skills. In 2012, she partnered with executive producer Mark Hunter for the stage play Eyes of Deception. Her work with actors Royce Reed, Kym Whitley, Reginald "Bruh Man" Ballard, Hope Flood, and Christian Keyes led to even greater works. Talbot had the honor of directing and producing When a Woman Loves and There Goes the Neighborhood.

Her collaboration with Chosen One Productions for the stage play Entangled landed a national DVD distribution deal, which releases in the early part of 2015, in addition to a feature at the Atlanta Black Theatre Festival. As an official member of Urban Playwrights United (UPU), Talbot won the Two-Minute Play Competition in both 2012 and 2014. Serving as production manager for the stage play Idol and the movie, My Sister's Keeper, she's definitely left a mark on the industry that can't be erased.
When she's not making magic on the theatrical stage, she's managing R&B recording artists Raw Voyces and Johnyce. A distinctive creative graphic designer, Talbot's artistic skills are showcased on hundreds of fliers, book covers, magazines and other forms of mass media around the world. Shooting for her first film, Stay in Your Place, begins in early 2015.
Despite her long list of accomplishments, Talbot humbly acknowledges that none of it would be possible without the support and commitment of her team. While many business professionals struggle to find balance, she's not only found it—she's mastered it. She's careful not to bad mouth anyone in business for she knows her commitment, her work, her delivery, will speak for itself.
So, Melissa, let's talk!
You've done stage plays, music events and now film, at what point did you consider yourself a professional in your particular industry?
I considered myself a professional in the industry when I became producer/director of a local television show that went national in various cities/states named "Switchplay TV" in 2001.  When the ratings, fan mail and awards started coming in, I saw that people who I would never meet enjoyed our work and hard labor. I realized you could change the world through entertainment and laughter.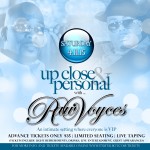 How do you manage to so many different projects/businesses?
I'm able to manage so many projects because I actually have a TEAM that helps and supports me 100 percent.  They see the visions and we get it done.  I don't want to start naming people because I know I may forget someone but they know who they are.  Also I schedule specific days and times for different projects and I still write everything down in notebooks, calendars to sync everything together.  I have to stay organized, if I don't I will go crazy.
Where do you see the industry headed?
Everything is headed to digital and instant gratification. Actually, we are already there.  People have very limited attention spans.  We want everything fast, in a hurry, and mobile from tv, to stage, to film and shorter versions.  Stage production use to run 3 to 3.5 hours now it's 2 hours max with intermission.  Stage plays are getting distributed on Netflix and online distribution companies for easier access.  And you have Web series with 7 to 10 minute episodes versus 30-minute sitcom shows.  Audio books, Kindle, Nook, etc., have people barely wanting to even hold a book anymore.  So I definitely think we need to start moving our mindset to how to get our productions to the consumer faster.
Because your work targets a demographic this is historically underserved and underrepresented, how difficult is it to expose them to quality theater?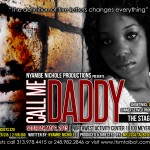 Quality.  That's a word that is left to the consumer to define.  I ask people all the time who determines the "quality" of something.  I may not agree on certain a topic or subject matter or it's demographic but if a consumer is buying it, does it not make it quality?  When I use the word quality it's almost in the sense of the old school saying "putting your best foot forward".  As a producer I'm picky about what I select to work on because I have to know how am I going to market this product. So my mind is on the finished product before I even begin working on it. On how I expose my productions to people, I genuinely care about people.  I try my best to make sure I support them and their endeavors; I drop a text, send an email, make a phone call just to say 'Hey' or catch up. I believe in staying connected to my audience and making them apart of every experience.  I'm currently trying to expand my audience by branching out and networking at other events and cultures.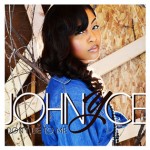 What is the biggest misconception that the general public has about what you do?
The biggest misconception is that I don't need to get paid!! I must be paid (lol).  With business endeavors comes bills.  I have staff, production teams, food, venue, all types of overhead bills, bills, and more bills.  So it's funny to me that after every production I get a call from someone- it never fails- the day after a show talking about doing something without any money and all I can say is I don't have any either!! But when it comes to what I do I give my all, again I love people, good, bad and ugly, if we were all the same life wouldn't be entertaining!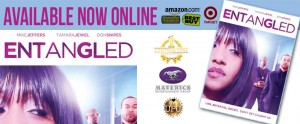 For booking or more information, email itsmtalbot@gmail.com or visit http://www.itsmtalbot.com.