My Artist Statement… or Why I do what I do.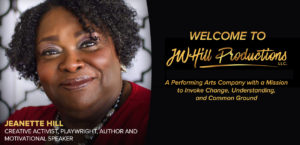 As an artist, people are often interested in your inspiration and your process.
I have to admit that I did try to find a home of traditional playwrights where I was told I didn't fit.  Then  trying to  migrate to the urban playwright community, there was a closer fit but not perfect. , again with no luck. And while there is sometimes singing in my plays, there are by no means musicals. I could visit but not reside there.
For a time, I was labeled (often by myself) an inspirational playwright. But my writing at times didn't fit that definition either.
Then, several years ago,  I had the pleasure of meeting two icons in black theatre. Woodie King, Jr. the godfather of black theater and Dr. Carlton Molette.
(I am writing this in a calm manner but I have to be honest, when I found out I would be meeting Woodie King, Jr. , I gave out a silent scream.)
After he viewed some of my work and loved it. (Heart palpitations) Then read another play that I had written and was impressed. (On a cloud) He told me that I needed to stop trying to fit in with 'labels'. That I had a unique voice and that I should be true to it.
Dr. Molette a year later said almost the same thing. Make my own road.
While I am flattered (and glad that people are patronizing black artists), when told I remind some of David E. Talbert, and not so often, Tyler Perry, I remember that each playwright has not only their distinct style but their unique voice. And that is how I write, from a place that is uniquely me.
This brings up several questions from people who want me to fit into their vision or where my work should be. Having been asked both directly and in round about ways the following questions:
Do you have to write 'so black'?
Why do you write about the things that happen in the Black community and church the way you do? Approaching issues that head on can make people uncomfortable?
Don't you think that you'd be more successful if you wrote more mainstream?
My answers to the questions–in the order listed:
Yes.
Because it is imperative that we as a people tell our stories with our voices in ways that we relate to them. Art at its core is activism. It reflects what we live, what we see, what we accept. And to part B or the question, it is not my job to make people comfortable.
I don't know the answer to that. If it means would I make more money, probably. If it means would I be more popular or have a larger fan base, that's possible. However, I am writing about to not only entertain but to enlighten those who know a little and education those who may know nothing about the vibrancy of people of the African Diaspora. Either way,  I do know that my spirit would not rest easy if I chose to take the popular way.
As my artist statement reflects…
Jeanette W. Hill
Artist Statement
As long as only the hunter records history,

the lion's story will never be told.

                              African proverb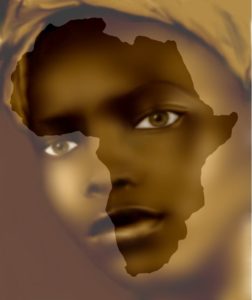 Well, I am that lion. Telling our stories with our voice. Telling stories of African Americans and the African Diaspora,  who individually and collectively, with faith, love, and perseverance through generations continue to leave a mark in history and carve a place in the future in spite of inconceivable opposition.
My determination can be traced my upbringing. Mornings of watching neighbors step off of their front porch to fight the day's battle and again in the evenings after dinner sipping sweet tea on their front porches, if weather permitted. I eavesdropped as they discussed grown folks' business.
Community gatherings–births, home-goings and other celebrations as neighbors showed support with food, love, money, knowing nods, hugs and pats on the back… and yes, even the occasional gossip.  Spirited-filled church services where religion inextricably bled into the community, which moved into action in whatever form was needed.
These places were not just structures…houses on a street, that is a neighborhood. It was a community, a village whose bond extended beyond physical locations and scientific DNA. We were…we are family.
So my passion and purpose are braided together to illuminate the strength, determination and resilience that we as a people pass from soul to soul, spirit to spirit and heart to heart- generation to generation.