The Front Porch Divas is hosting its first Summer Sip & Slay event on July 13th at the Water@Wine!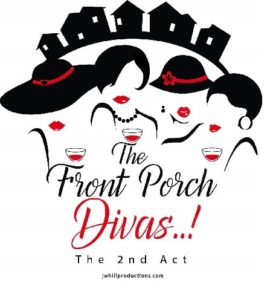 The Front Porch Divas are women of a certain age who refuse to be limited by a date on a calendar or any limitations that society sees fit to assigns to them,
They are determined, in, vibrant and ageless.
You loved the Divas in Past Perfect and now they are coming to share a little more of their lives and the lives of their friends.
Join The Front Porch Divas
At their Summer Sip and Slay! It will be an evening of fun, food, drama and music at the intimate Water2Wine venue.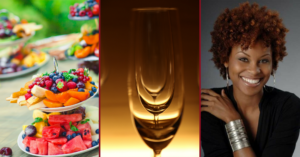 $20 gets you in for this evening of a little theater, food, beverages!
Tickets at:  https://summersipandslay.eventbrite.com
For those wine connoisseurs, Water2Wine is offering for an additional $20 a wine tasting form over 100  types of wine. (A great evening for $40!)
Mingling, Music & Munchies and we also showcase a few staged readings from JWHill Productions!
You'll see scenes from:
The Best Lesson-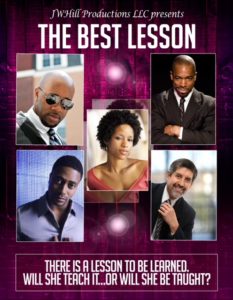 How far would you go to prove to yourself…and your ex…that you still 'had it'?
Picking Up the Pieces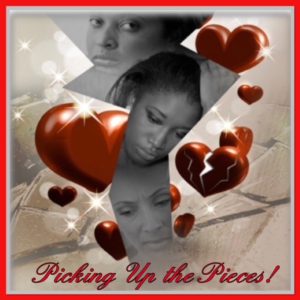 Life's trials bring an entirely new definition of family!
And as an unexpected surprise- a few scenes from the debut of the newest play,
'The Wednesday Woman'.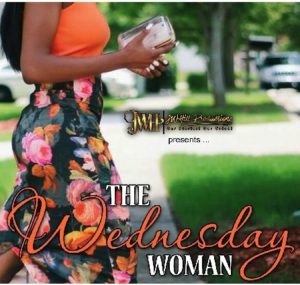 Could you be a man's part-time woman? Not his side-chick, just part-time…
For some women, that's just fine!
And a sneak preview of the play we are doing at the Atlanta Black Theatre Festival:
CLEAN SHEETS!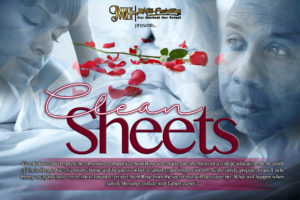 When generational blessings collide with generational curses. Who' left standing?
So dress in your Divalicious Style,  come out and enjoy a night of friends, food and fun with The Front Porch Divas!
Cost:
$20 for the staged reading, appetizers and music
$40 includes the wine tasting
The Front Porch Divas' Summer Sip & Slay
Get those tickets early! Seating is VERY limited!
Location:
Water2Wine   3300 W. Anderson Lane
Suite 304  Austin, TX 78757
Sign up for our email list at:
Contact us at jeanette@jwhillprod.com with any questions!